What is rental space?
The Global Research Center for Food & Medical Innovation provides rental spaces for meetings and events, with various sizes to meet different needs. The spaces include a multi-purpose hall with 192 seats that can be collapsed to create space for up to 400 people, a glassed-in seminar room ideal for lecture meetings and workshops for about 50 people, and spaces suitable for small-group meetings. Contact us to discuss your event space needs.
Rental Space
Hall
The hall has 192 seats that can be collapsed to create space for various activities. (1F)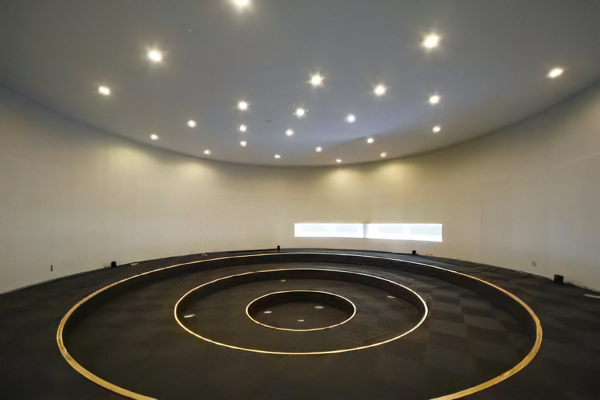 Future Room
This has a soundproof door and soundproof walls, and is round so that sound is concentrated in the center. (1F)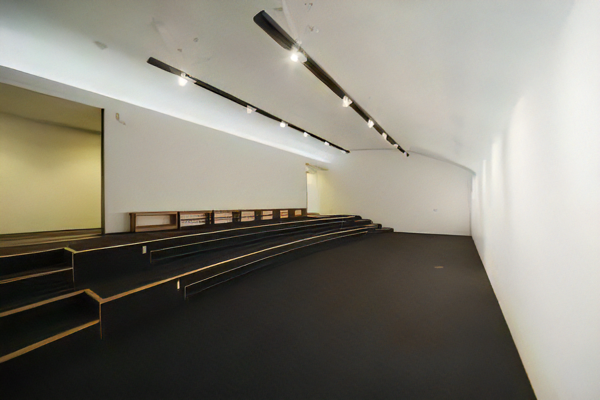 Discussion Plaza
The design of this space supports discussion by promoting involvement. It is also available for classes. (2F)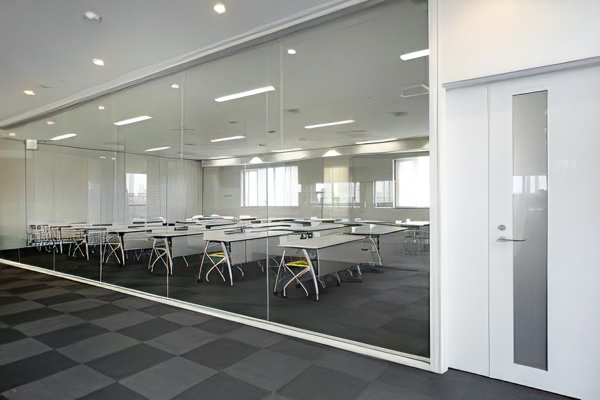 Seminar Room /
Exhibition Space
The glassed-in Seminar Room provides a sense of openness. An entire wall can be used as a whiteboard or screen. (2F)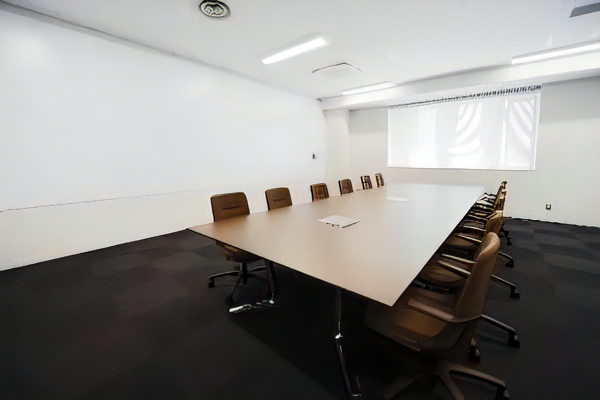 Meeting Room
This space has 12 seats, and is ideal for small-group meetings. (2F)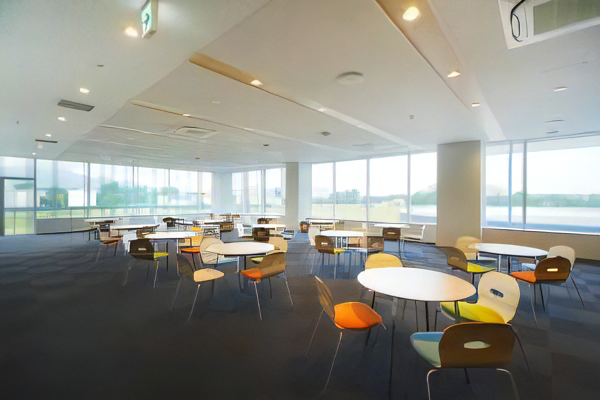 Café
This open café features large windows providing seasonal views unique to Hokkaido. (2F)
Rent
Rent amounts are as follows.
Points to note
Points to note | Facility usage requests
To book a facility, submit a completed Facility Usage Request Form at least a month in advance. Fees may apply for cancelation within a month of the rental date.
The reservation is provisionally made once the request is submitted and confirmed upon payment of the fee.
A separate fee is payable when a facility is exclusively occupied for rehearsals and certain other purposes. In such cases, the request form should state the hours of usage including set-up times (e.g., for rehearsal and venue preparation).
To extend the hours of facility usage after submitting a request form, submit a Facility Usage Extension Request Form. To otherwise change the hours of use, submit a Facility Usage Change Request Form.
Points to note | Information for facility users
The facility booker must visit the Administrative Office before and after usage.
Eating and drinking are allowed only in the Café in principle.
After using the facilities, please return the desks, chairs, etc. to their original state and clean them.
The use of drawing pins on walls and adhesive tape on white boards is prohibited.
*The use of adhesive tape on certain walls is prohibited.
Charges may apply for damage or cleaning.
Any catering equipment installed by the renter in the Café space must be removed within the day to prevent odor pollution.
Questions can be sent to:
Email: fmigeneral@research.hokudai.ac.jp
*Replace the double-byte @ in the address with a single-byte @ (spam reduction measure).
Reservations / Inquiries
Rental space must be reserved before usage; email for details. Approval of rental requests is at the management's discretion based on the purpose and conditions of usage.